Fernus IWBAs
Years ago, Fernus has developed interactive whiteboard applications to avail teachers and students of the practical benefits of smart classroom.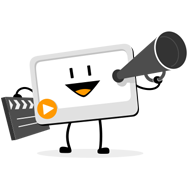 1500000
Satisfied Teachers
Fernus IWBAs offer ease of use to teachers and students by providing an attractive and smooth interface. Students can easily interact with the options and learn the educational concepts in a fun way.
What is Fernus IWBAs?
Fernus IWBAs are specific interactive white board applications presenting publishers' material with a great emphasis on creating digitalized books. Teachers can benefit from the vast choices of educational contents, activities, audio-visuals, interactive games and assessment materials while students can simply enjoy sitting in the classroom environment and appreciate our top-quality services.
Fernus IWBAs are smoothly operated on numerous operation systems and platforms (Microsoft Windows, Mac OS, Linux, iOS and Android).