Fernus Z-book
In 2012, Fernus developed Fernus Z book to enable teachers and students to use books efficiently on all digital platforms and interactive white boards...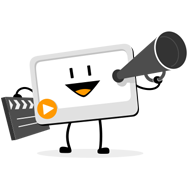 1500000
Satisfied Teachers
Fernus z-book was developed by Fernus team in 2012. www.z-kitap.com/.net/.org domain names are officially enrolled by Fernus. We have become the only solution in the publishing sector with our trust-oriented approaches and our continuously growing technology despite many bad imitations.
What is Fernus Z-book?
Fernus Z-book is a software package that enable teachers and students to use the printed materials in digital media. These packages help teachers to view the printed books, to operate on them and to provide the opportunity of teaching the course more effectively with the videos, animations and audio – visuals.
The most important factor about being only choice in the sector is that it is the only product that clearly see the problems of education market and solve them properly.
Our new module Fernus content cloud includes thousands of videos, interactive applications, animations, audio and text files. It helps  the teacher to enrich the book with these supplimentaries.